This guy is amazing! Please take some time to look at his project.
http://www.gofundme.com/justinmeaders
Formula 1 Air Racing
Justin's SR-1 Snoshoo
Hello! Thank you in advance for learning a little about me and for your support of the next life mission I am on! I was born and raised in a small town in north central Texas called Mineral Wells. I loved the open spaces and the freedom that a small town brings. At three years old, my love for motorcycles and all things fast was ignited when I climbed up on my dad's motorcycle while no one was looking and started playing with all the switches and buttons. I got my very own motorcycle on my fifth birthday and learned to ride it that day in about twenty minutes and never looked back. I was hooked! I pretty much rode the wheels off of that bike and each one that followed. It didn't take me long to figure out that I really felt alive while riding. I was also introduced to aviation at a young age because my dad had an airplane. My passion for flight developed immediately and again I had that feeling of really being alive and getting the most out of every minute in life. I carried those lessons with me and the passion for all things fast and adventurous from then on.
I also had a desire to help others, so studied hard and was accepted into the fire academy at the age of twenty. I was determined to graduate at the top of my class and try to set some records along the way. I was at home studying for finals for the academy on my twenty-first birthday, unlike most others on that particular birthday, but being the best at what I commit to is something I strive for in life and this was no different.
I was still racing motorcycles during this time. At twenty-two, I was racing in the expert/pro class of road racing and starting to make a name for myself in that world when life took a sudden and extreme change. I had an accident during a race and impacted the ground at about one-hundred and fifty miles per hour. The motorcycle landed on me several times breaking my back, multiple other bones and damaging my spinal cord. This accident put an abrupt end to my firefighting and motorcycle racing careers. I have never been one to sit around and wait for life to come to me, so as the doctors told me I would never walk again, I asked them to please get me a wheelchair because I had things to do and a life to live!
About a year after that, I purchased my first handcycle and started riding it every day and that competitive spirit was reignited. I entered my first handcycle race 6 months later and was in love with racing all over again. A year later, I got a racing wheelchair and started doing marathons and other running type events. From there, I got into swimming and decided to give triathlon a try. After the first one, I knew it would challenge me, which is exactly the kind of thing I look for in life. Through hard work, perseverance and determination, I am now on the U.S. Triathlon team and represent the USA all over the world.
I make an effort to live life every day to the fullest and also have a passion to inspire, mentor and coach others to live in that same manner. I am involved in the Challenged Athletes Foundation, Veterans to Victors Paratriathlon camps and various other organizations that have allowed me the opportunity to show others, young and old, the spirit of athleticism and ability to be active has nothing to do with being able bodied.
I couldn't just settle into a routine and not challenge myself, so I decided to restart my love for flying. I started flight training and earned my private pilot's license and then my instrument rating. I cannot get enough of flying! I am currently working on my commercial pilot rating to begin a career as a pilot.
My newest endeavor, and the reason for this campaign page, is air racing and I am making that dream come true with the same dedication and passion that I have with everything else in my life. I am in the process of building my own formula 1 race plane with plans to race it in Reno in 2015. Your donations or contributions will go directly to the race plane build project and help to make it as fast and awesome as possible! I will be the first paraplegic pilot involved with air racing and will accomplish so many other firsts and shatter records in the process. I want to use this airplane and my racing as a platform to motivate others in chairs to stop limiting themselves and to really live their lives. Actually I would like that to extend to anyone that needs motivation.
I don't ever want people to look at me and see a guy in a chair, I want them to see an athlete and race pilot that is living a dream and doing what I love. "They say the sky is the limit, but it truly isn't if you're reaching for the stars."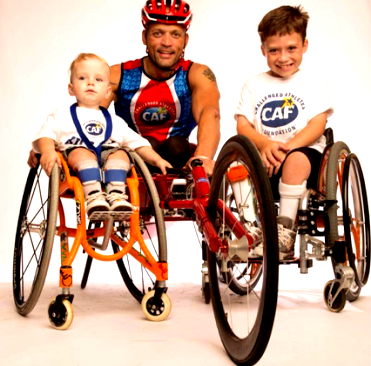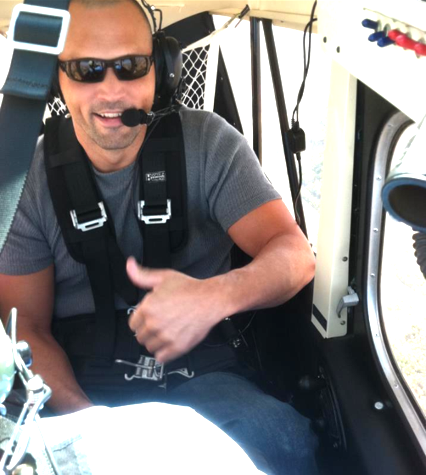 What is GoFundMe?

Fundraising made easy >>
CONTACT
LINK
POSTER
REPORT
michele kolin
1 month ago
Challenges are what make life interesting and difficult, but overcoming them is what makes life meaningful. So don't ever give up on your inspiring dream! I hope this donation helps gives you wings, gets you in the sky, and winning first place (live always). :) Merry Christmas Justin!
Benjamin looney
1 month ago
Steve and Carol Davis
2 months ago
We're Erica's parents and she has only had nice things to say about you. Especially being Erica's parents, we love seeing challenged athletes pushing the barriers. Keep up the hard work!
You are amazing all around Justin. A true trailblazer in which it will be fun to follow your journey in this endeavor! As Hector would say, "Good Success to you!"
Marsha Campbell
2 months ago
Hope this helps!
Kristin Pruett
2 months ago
Good luck on fulfilling your dreams Justin. xoxo